Your Healthy Home Starts Here
Free Quote
Professional Carpet Cleaning Services in Frankfort
At Hibbs Chem-Dry, we are proud to offer top-quality cleaning services in Frankfort, Shelbyville, Bardstown, and Shepherdsville. We offer the safest and most effective upholstery cleaning, rug cleaning, and carpet cleaning services available in our area. Your health is our priority, which is why we only use eco-friendly and non-toxic cleaning solutions.
There are many carpet cleaning companies in the Shelbyville area, but only one stands out from the rest. With our highly knowledgeable cleaning technicians and our innovative cleaning methods, our carpet cleaning services are sure to exceed your expectations. Our team is committed to professionalism and attention to detail to ensure that you receive the best cleaning possible. Homes and businesses throughout Frankfort, Shelbyville, Bardstown, and Shepherdsville trust our team for a superior clean.
At Hibbs Chem-Dry, we use an innovative cleaning method, known as hot water extraction, or HCE. Unlike traditional steam cleaning, our HCE method penetrates deep into your carpet fibers to eliminate tough stains and odors, all while using significantly less water. With our HCE method, your home will be cleaner and healthier, and your carpets will dry faster.
We do more than just carpet cleaning at Hibbs Chem-Dry. We provide a wide range of cleaning services that are customized to meet your needs. Here are a few of the cleaning services we provide:
Carpet cleaning
Rug cleaning
Upholstery cleaning
Tile and grout cleaning
Hardwood floor cleaning
Stain removal
Odor removal
Commercial cleaning
And more!
We are dedicated to providing an outstanding cleaning experience for your home or business. Call our team today and see why we are Bardstown's number one choice for carpet cleaning.
Learn More
A Deeper Clean for a Healthier Home
At Chem-Dry, our mission is to help people maintain a healthier household, and it all starts with clean carpets.
Our revolutionary Hot Carbonating Extraction cleaning process relies on the natural power of carbonation to penetrate deep into the fibers of carpet and lift dirt and grime to the surface where it is whisked away by our powerful extraction equipment.
At the heart of our Hot Carbonating Extraction cleaning process is a solution we call The Natural®. It's one of our Chem-Dry Green Certified products and is one of the purest carpet cleaning solutions available. The Natural contains no soapy detergents, fragrances, or phosphates.
Learn More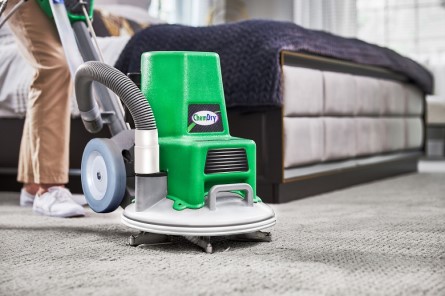 Our Services
Get a Free Quote Today!
Click below to access our form and provide us with your contact information and any other information about your needs. We'll contact you soon to schedule an in-home appointment so you'll be on your way to a cleaner, healthier home!